The tricycle has been an icon in Philippine transport not just because of it being a symbol of Filipino ingenuity, but also serving as the taxi of common folk. It comes in different sizes and color, but the purpose remains the same: it's your exclusive transport vehicle to anywhere, for any purpose. Our challenge is to showcase once again Filipino creativity by modernizing and improving the traditional three-wheels. The look may not be the same, but the modern tricycle boasts of new significance: an e-trike that is safe, clean, and powerful.
WHY GO ELECTRIC WITH YOUR TRICYCLE?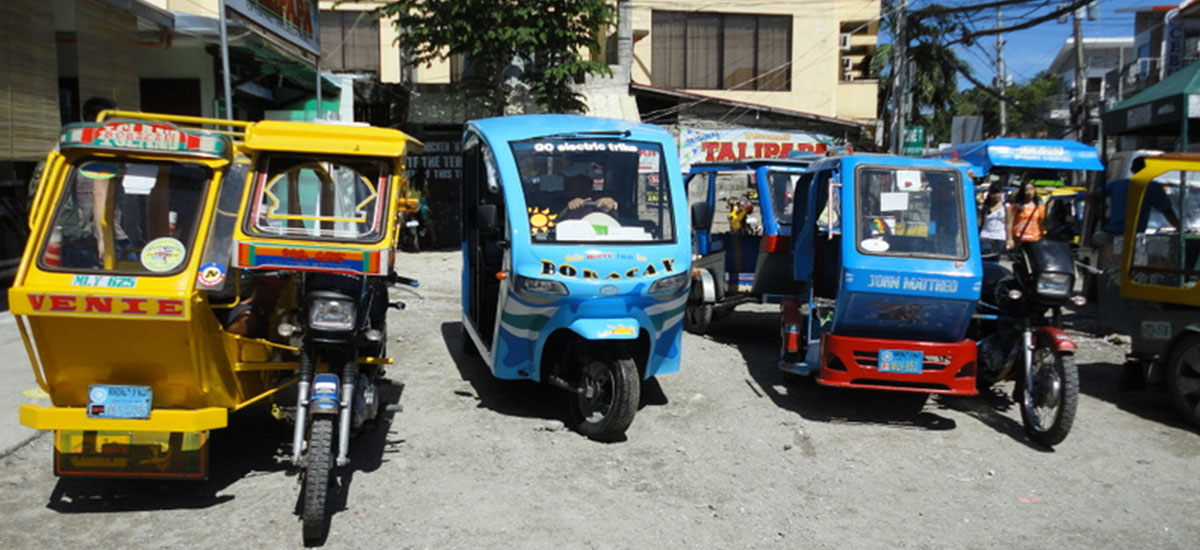 There are about 1.46M registered tricycles stated in the December 2021 report of LTO (source: LTO report), and large majority of this number are used as a mode for public transport. Although widely accepted, tricycles still pose some challenges on the road, including the loudness of running engine, non-standardized measurements, and lack of engineering design for safety and comfortability. But the hidden attribute not known to many is how it silently pollutes the air around us, with about 45% of volatile compounds found in the air accounted to three-wheeled vehicles alone.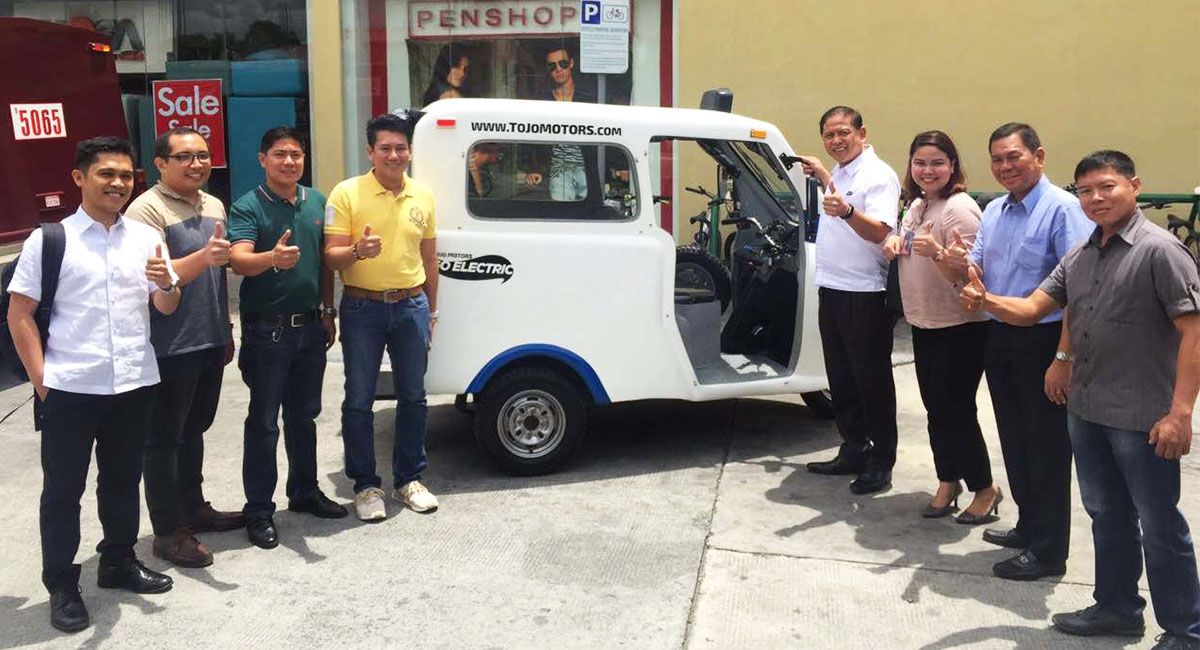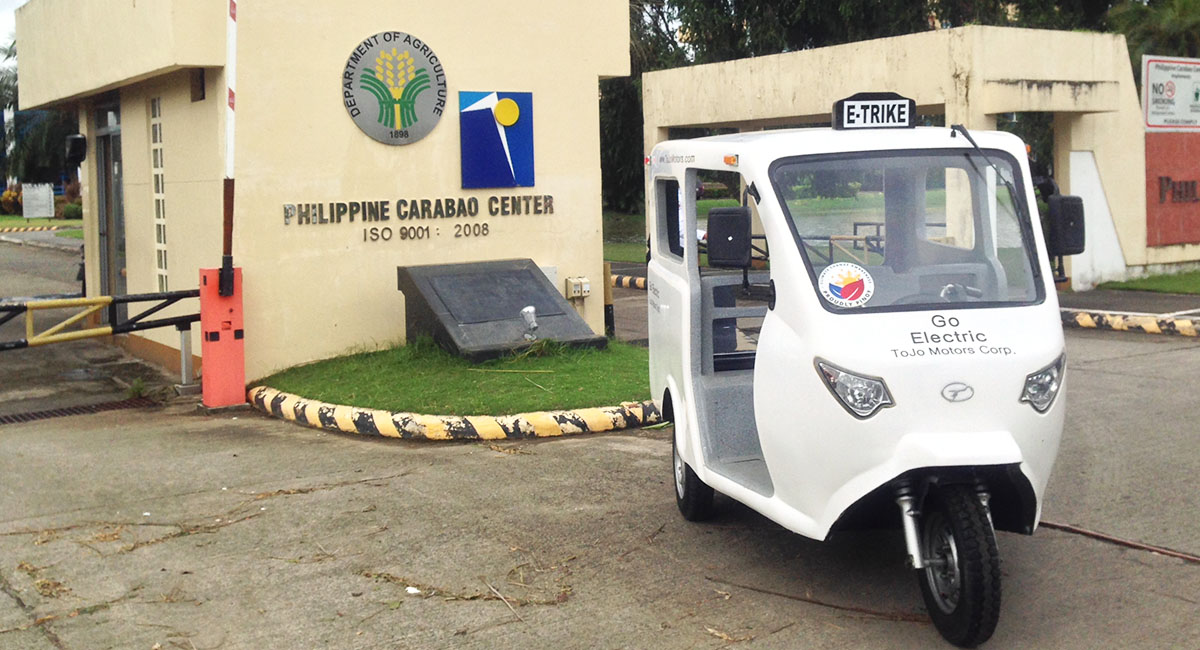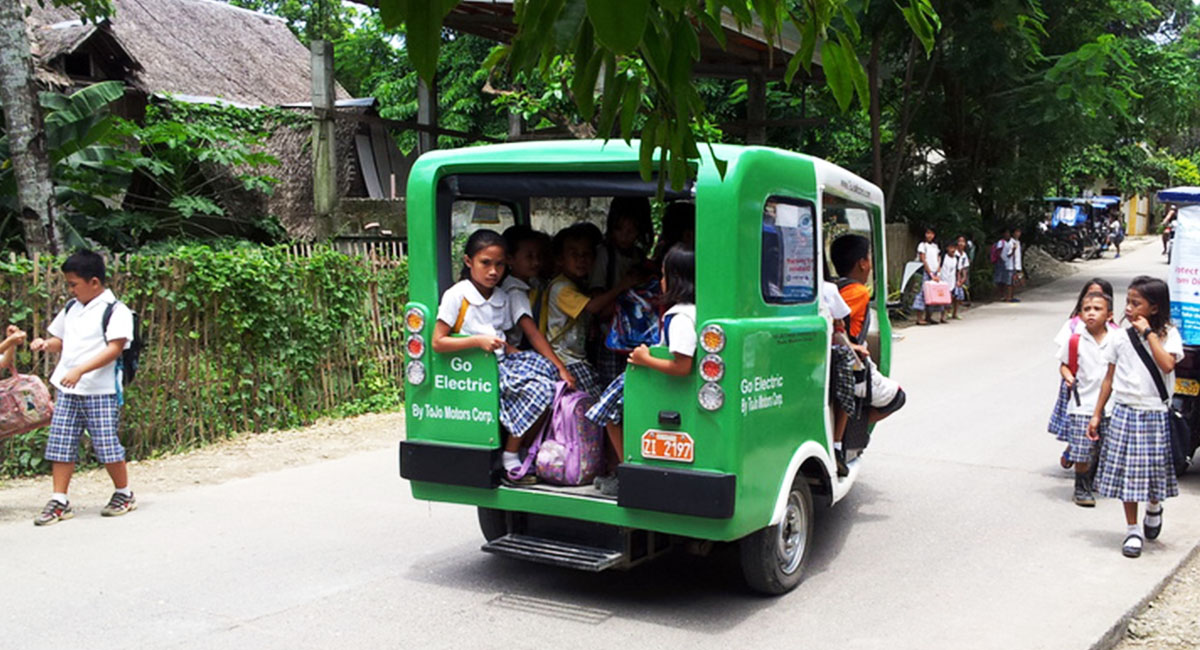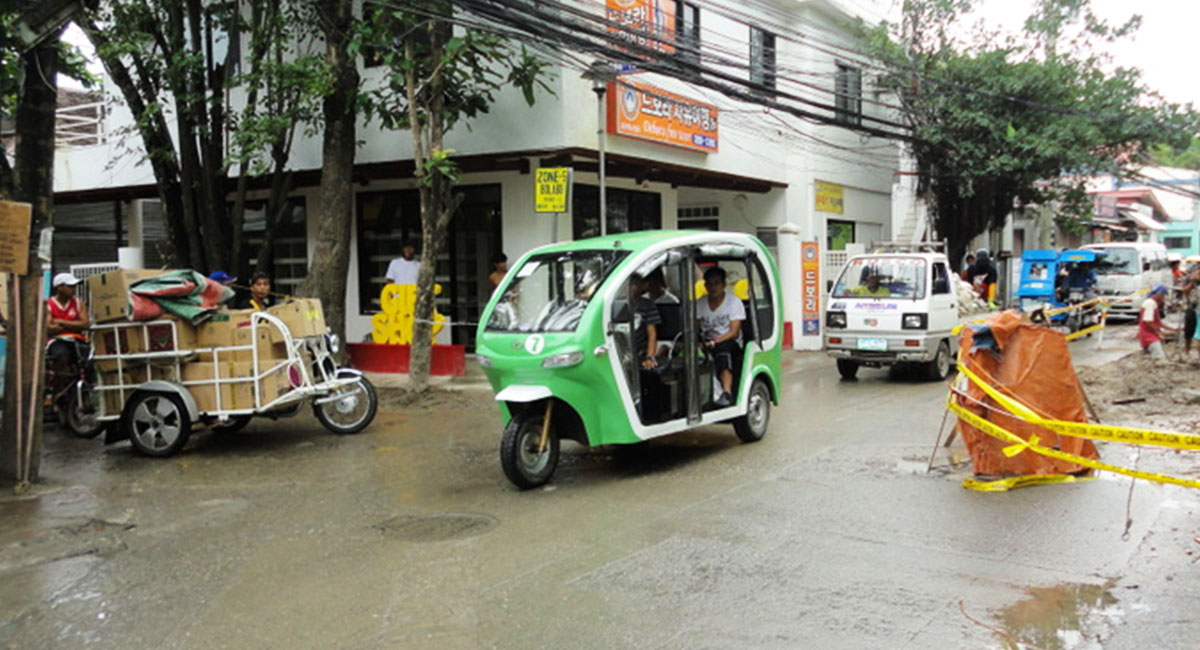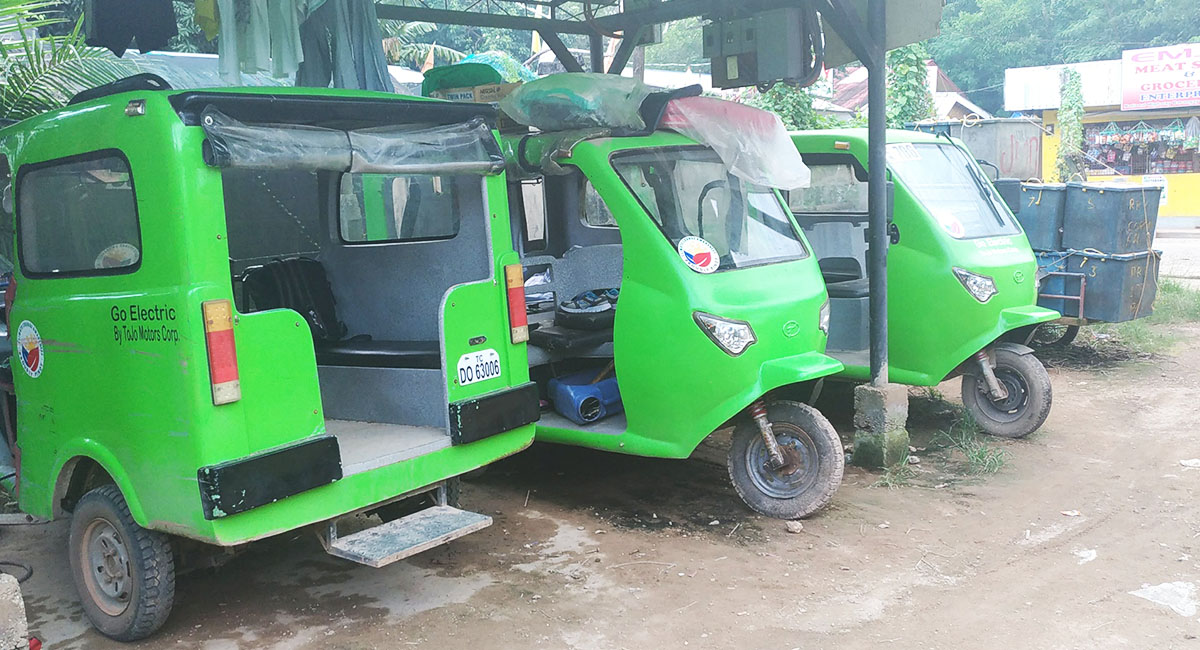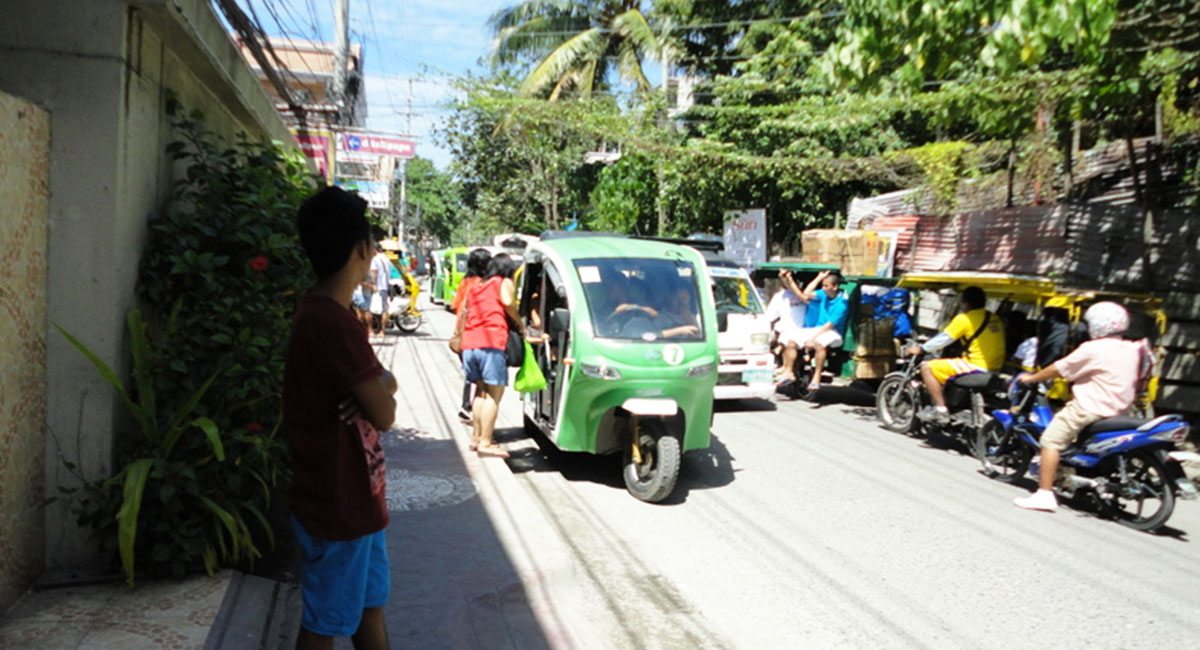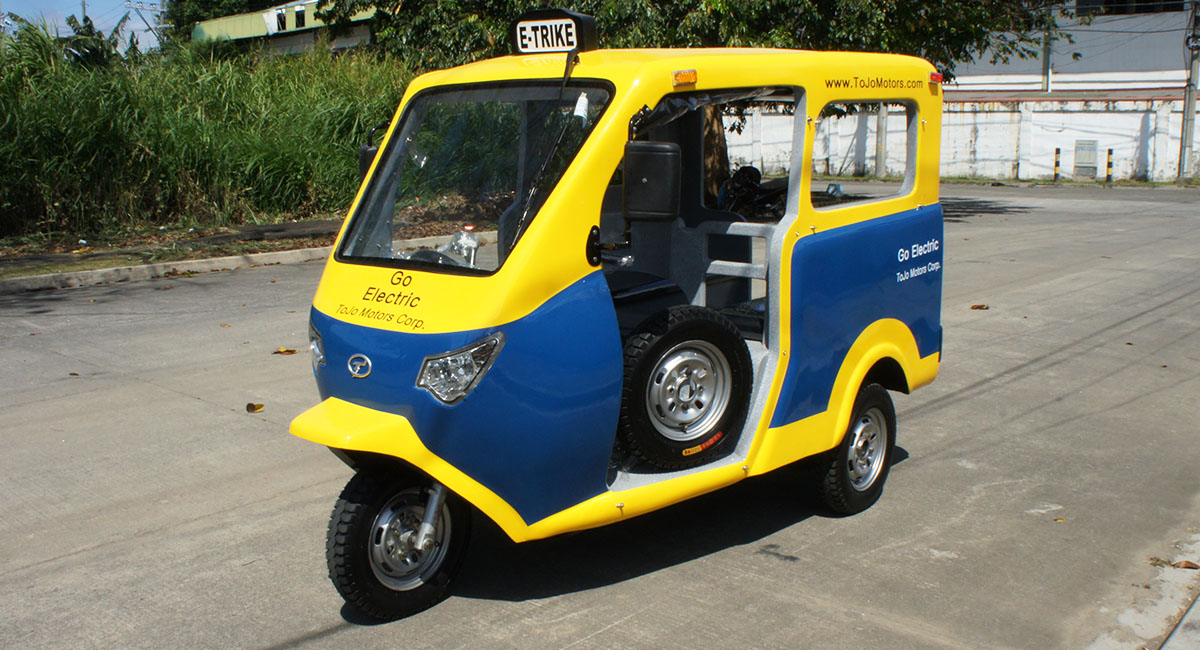 Modernizing tricycles and converting them into cleaner means of transport would help in making our air fresh and public roads less noisy. And the benefits for our regular trike operators are also abundant: low cost of "refueling" equivalent to higher gross income for operators, low maintenance requirements, and safer method of transporting people or goods anywhere. Some areas in the country are already using e-trikes and reaping great results already.
ToJo Motors also make sure that the electric tricycles offered to public transport are affordable. We implement a unique daily fee system, wherein any common driver will have the chance to operate the vehicles and own it after three or less years. This setup is carefully studied first in the location of fleet deployment in order to customize the best package and system for new e-trike owners.
It's time to plug in and switch to electric!
PROOF OF CONCEPT – E-TRIKE AS A SOLUTION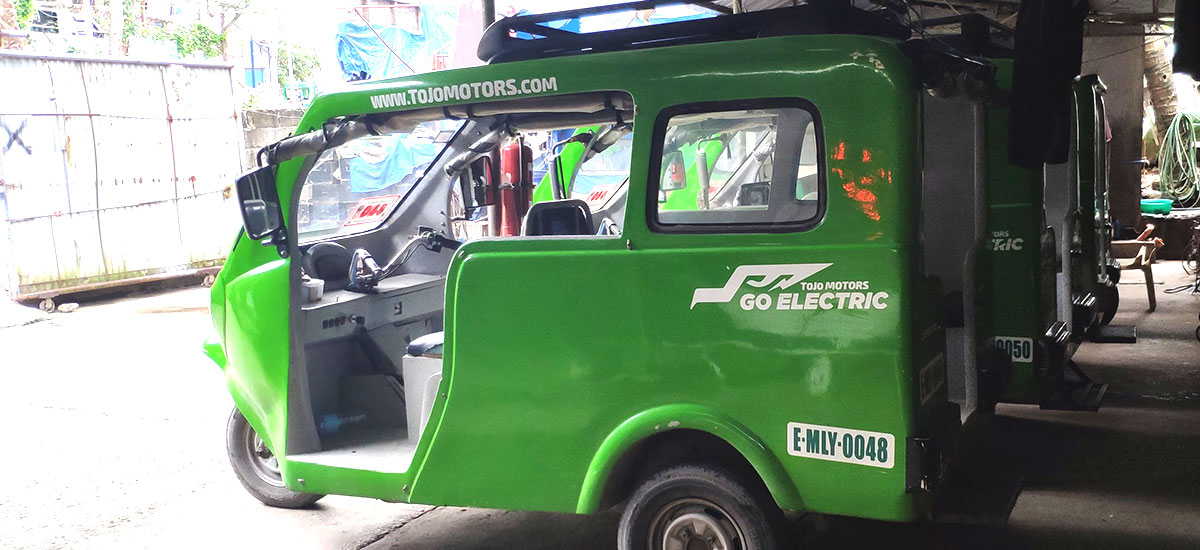 CLEANING AND GREENING BORACAY
We started deploying electric tricycles in Boracay in 2013. As of current, about 65 units have been running around serving both tourism and the community. We were the first to offer battery swapping system in the island providing no downtime to operators, and the first to introduce lithium technology to our customers which improved range capacity of the e-trikes.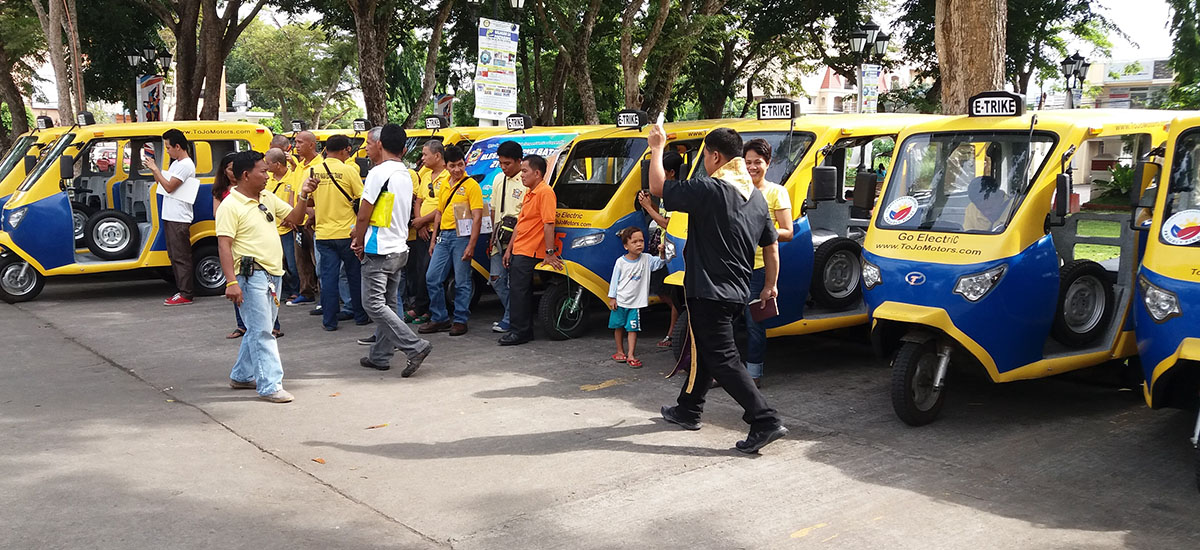 IMPROVING LIVELIHOOD IN NAGA
Naga City is a role model for public transport EV. Having enact an ordinance in 2015 for granting new franchises for e-trikes on the road, we have since deployed a total of 65 units in the area through a cooperative to serve the local community. We implemented a pay-per-battery swap model in the area which helped our operators not worry on purchasing expensive battery.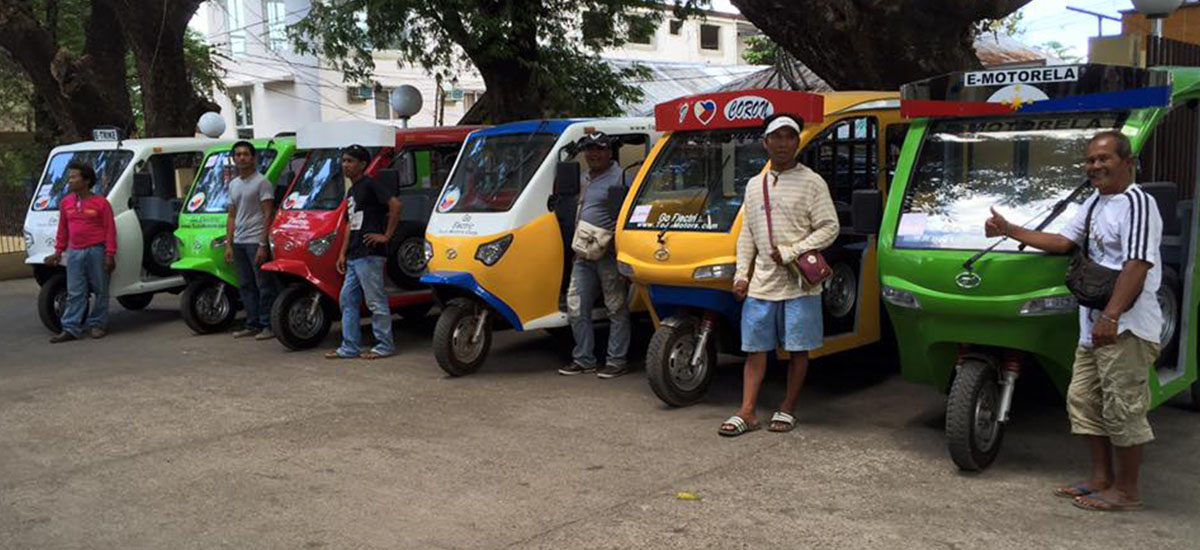 ADDING A GREEN TOUCH TO CORON
ToJo Motors set up operations in Coron in 2016. Green e-trikes started to roam in the area to promote clean mode of public transportation, adding a flare of modernization to an emerging tourist spot back then.
AN E-TRIKE FOR ANY OCCASION
JOIN THE REVOLUTION
The Electric Tricycle is the best option to modernize our tricycle fleet. More and more cities and institutions are opting for a mode of transport that helps in lessening noise and air pollution. We are inviting LGU and TODA alike to collaborate on how to introduce electric tricycle mobility in your areas. Our E-trike Program focuses on building an ecosystem using the 3S formula: Sell, Support, Sustain.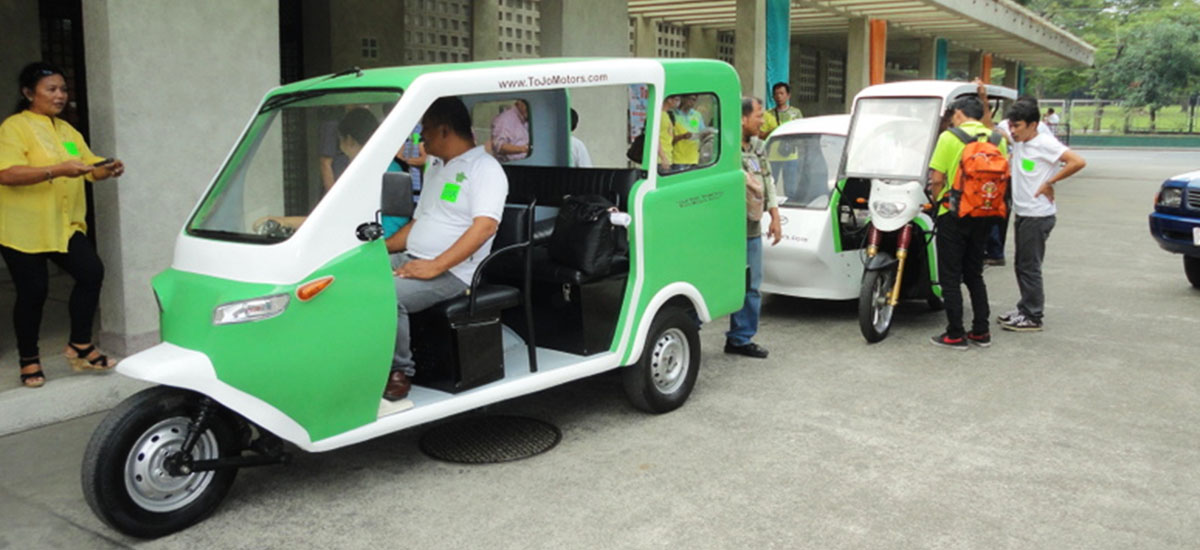 SELL
The e-trike program will be packaged into a system that includes low-cost amortization plan and training on how to operate the vehicles more efficiently to generate more income. The initial requirement would be to have a minimum number of e-trike operators to avail the vehicles.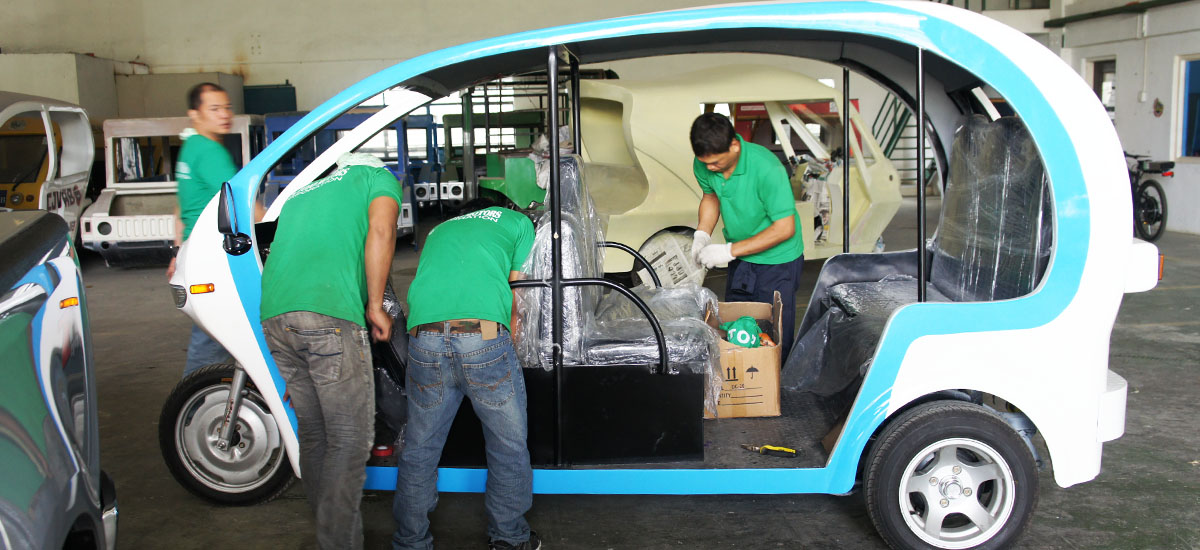 SUPPORT
ToJo Motors will establish a branch office that will be the central go-to for the needs of e-trike operators: providing parts sales, maintenance and repairs, and special activities such as battery swapping or charging center.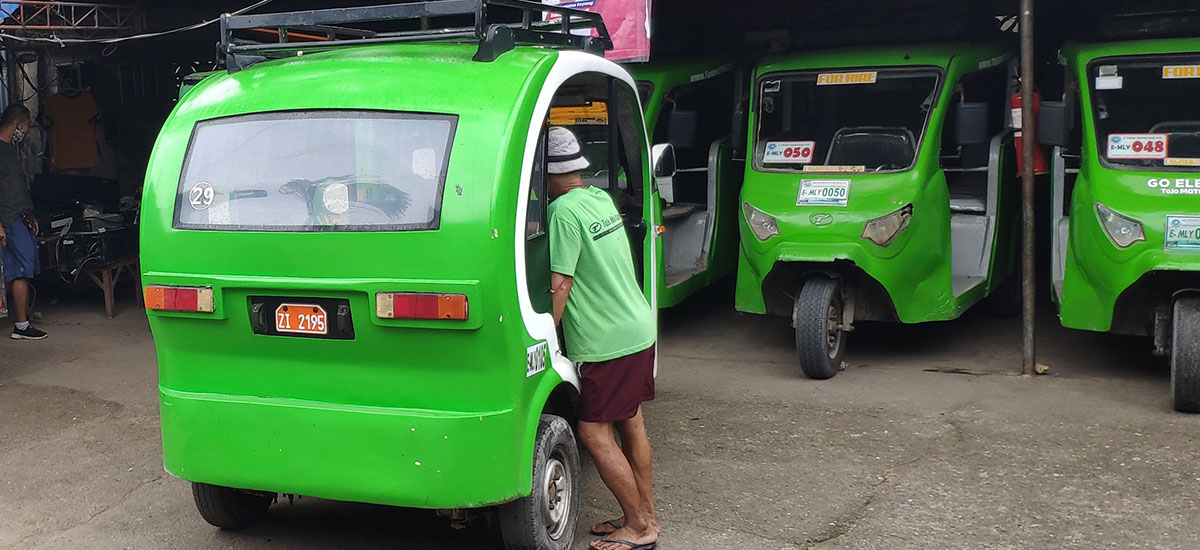 SUSTAIN
Through sustainability programs, ToJo Motors will implement preventive maintenance schedules to customers to keep their e-trikes running in tip top condition and to remove any inconvenience to both operators and riders.
BATTERY SWAPPING PROGRAM
The most convenient feature of ToJo Motors e-trikes is the battery swapping system. Every unit is designed to have a removable driver seat panel cover which can access the removable battery inside. The lithium battery is removed and replaced easily, covering an astounding less than 2 minutes altogether to make sure there's no downtime for the drivers/operators. More running time means more income generation.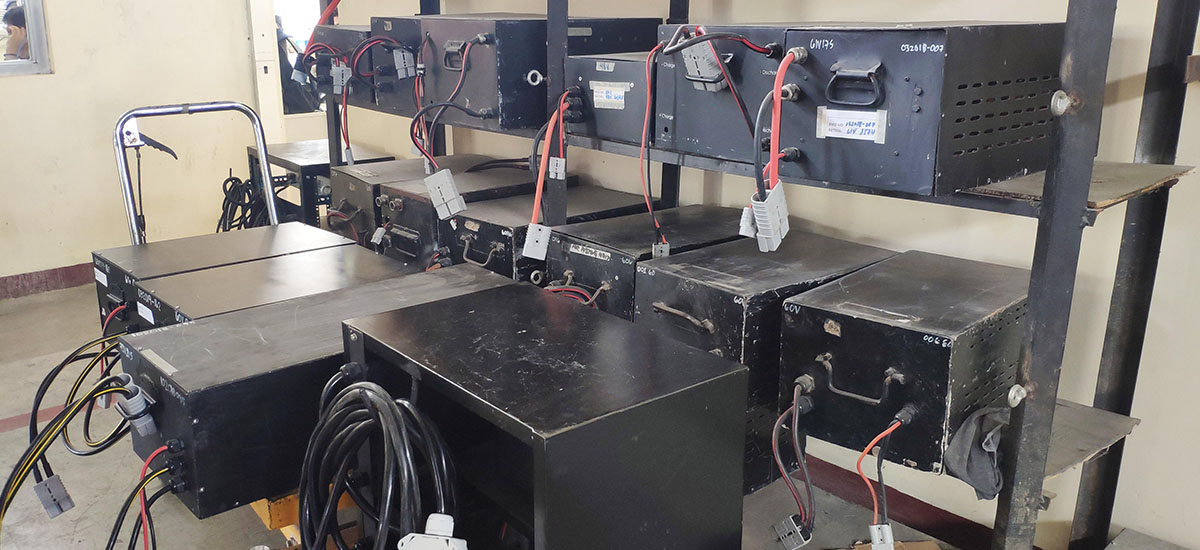 The batteries are paid per swap, and drivers will never have to worry about buying new sets of batteries at the end of its service life. ToJo Motors maintain the batteries in top shape, and ensures there's already a battery on-standby for use of every operator.
---
Let's work together to bring e-trikes to your city! If you are an LGU officer, TODA member, or a group advocating for greener transportation in your area, fill up this contact form and we'll reach out to you.